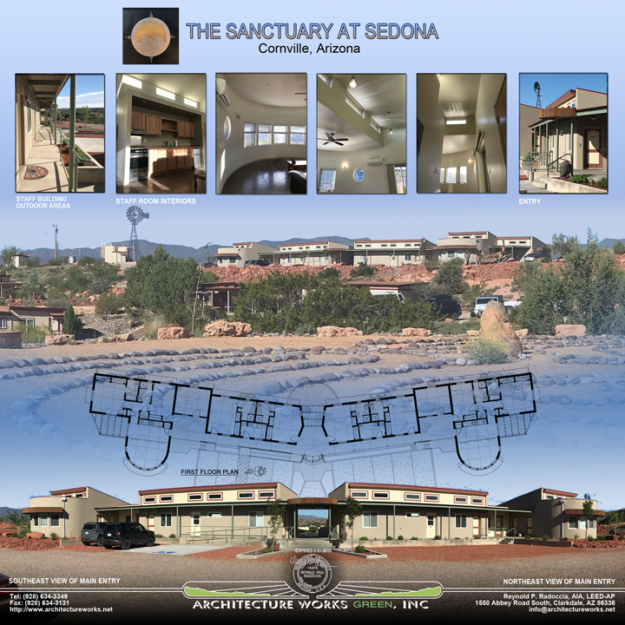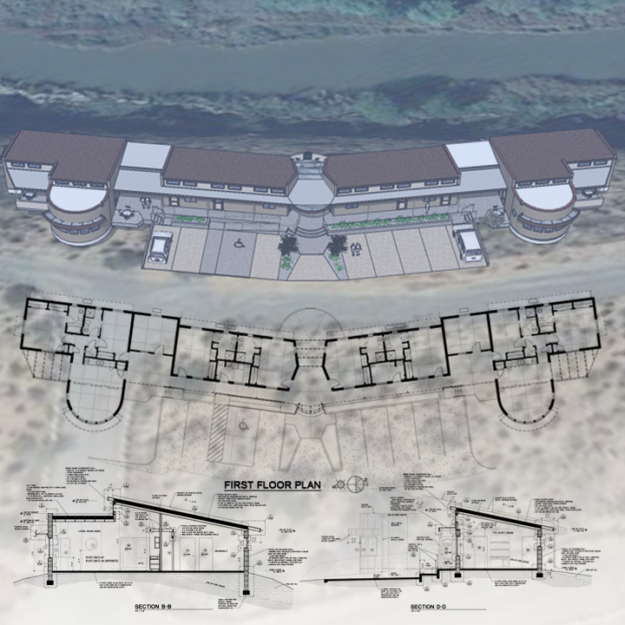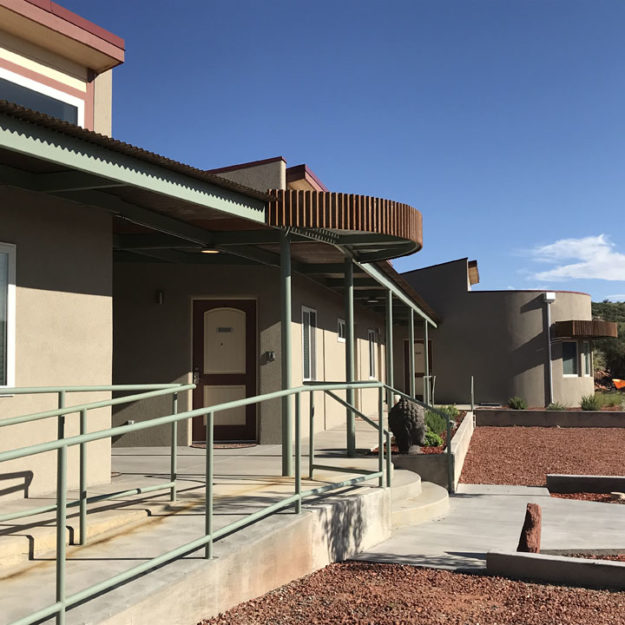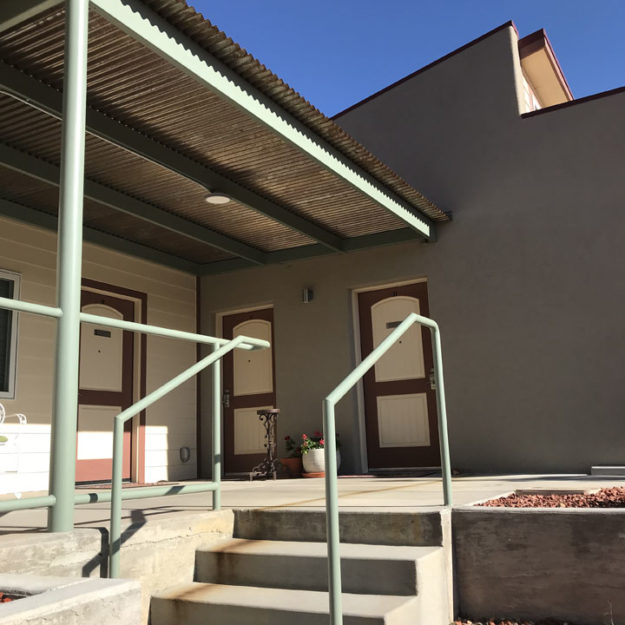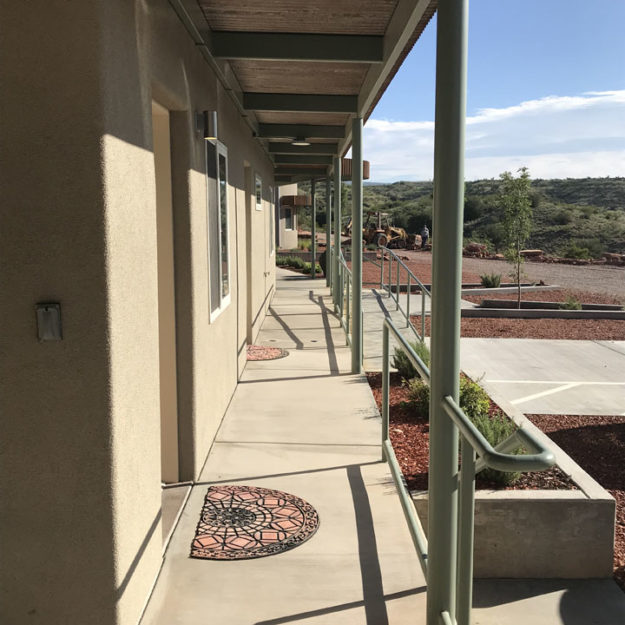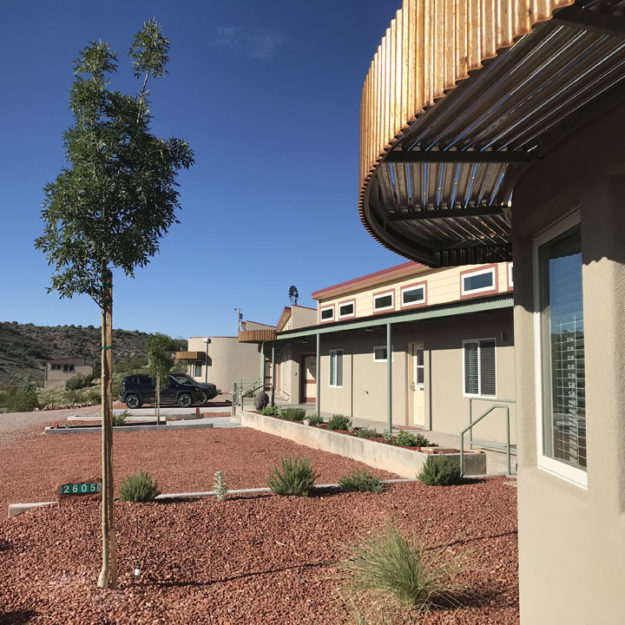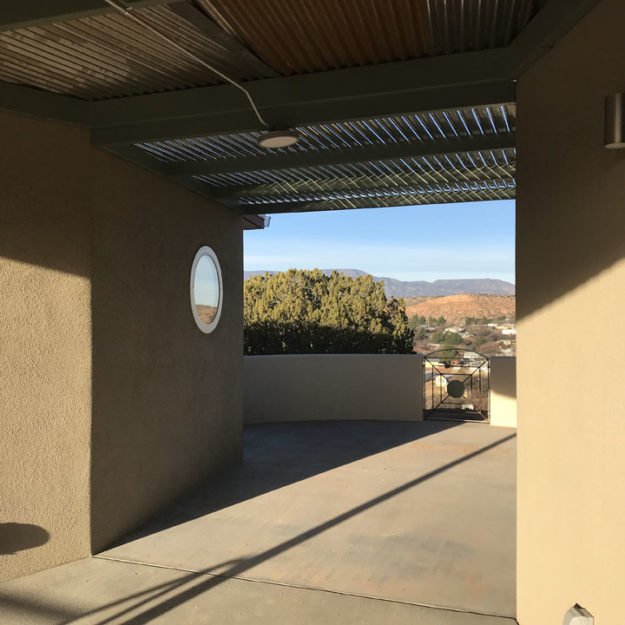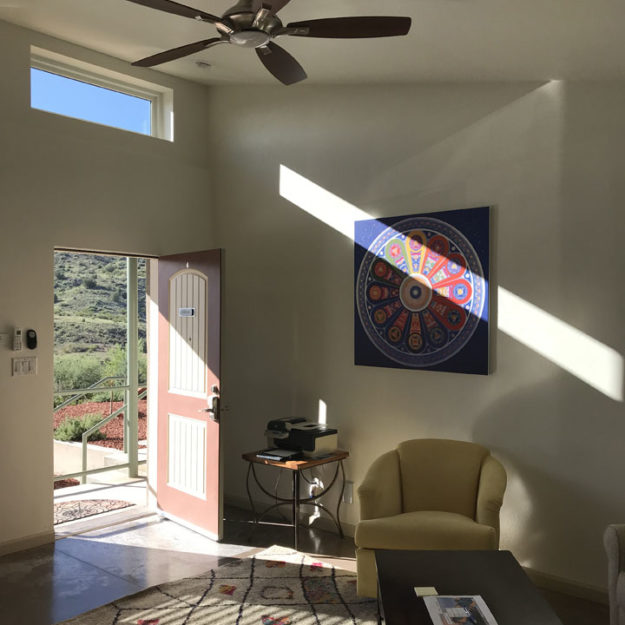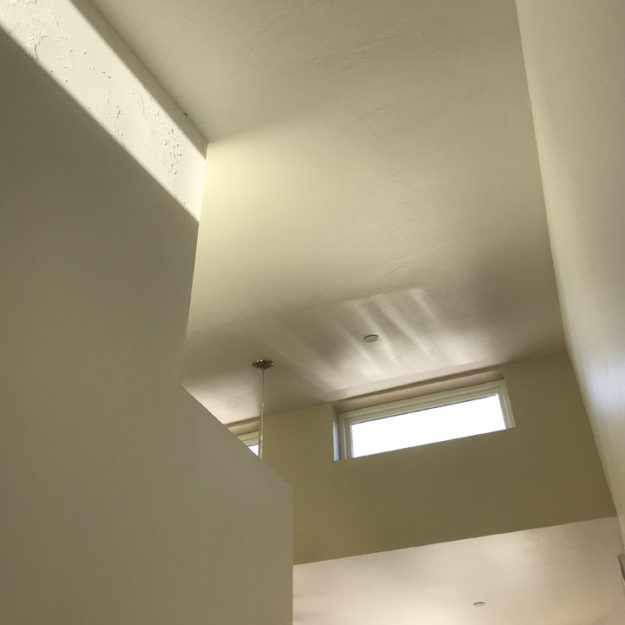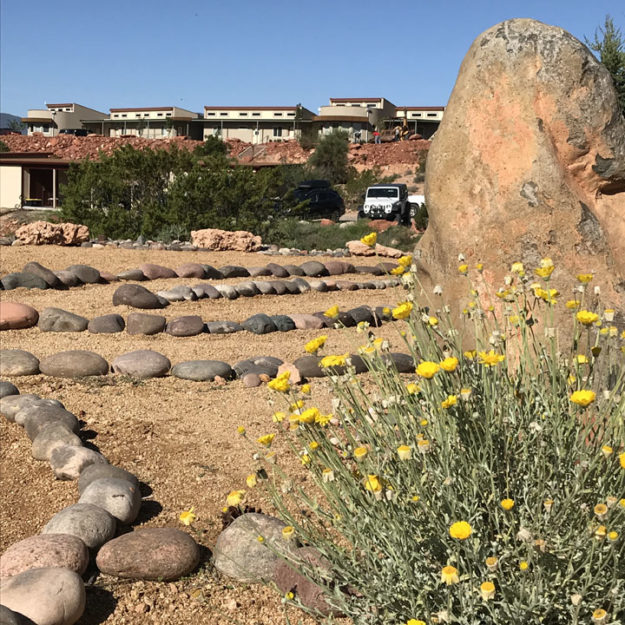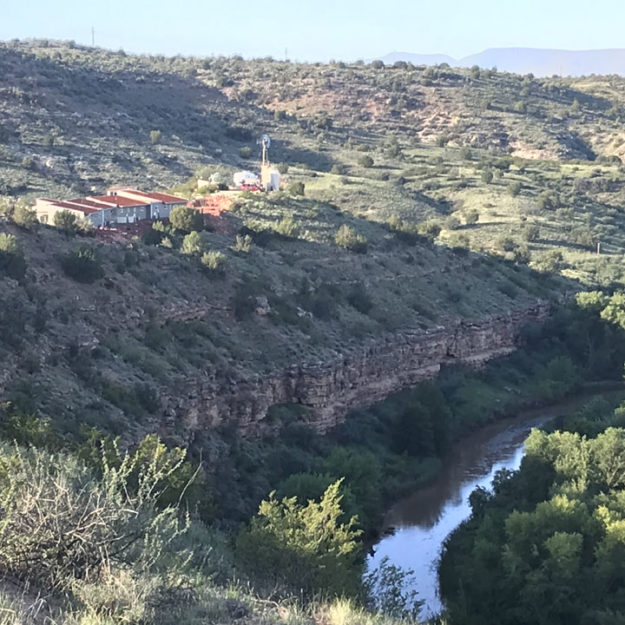 The Sanctuary at Sedona
Cornville, Arizona
November 2015 – March 2018
A New 4,146 s.f. single Story Staff Quarters Building for continued Expansion & Development of The Sanctuary at Sedona. The Retreat Center is an integrative addiction recovery and trauma healing center set on 20 Acres of High Desert Land. The Property is situated in a remote location surrounded on three sides by National Forest & bounded on the fourth side by Oak Creek. The Limestone Mesa Landscape is an ideal location for this type of Center. This newest Building includes two 2-Bedroom Staff Apartments with Living/ Dining/ Kitchenette in a sloping ceiling open space, 2 bedrooms & bathrooms. Four Staff Rooms that also serve as Treatment Rooms with Private Entries, full ADA bathrooms & Desk Areas. Laundry, Housekeeping, Offices are also included in the New Building. Construction is all Green, Energy Efficient and Low Maintenance. All Exterior Walls are ICF Construction and the Building is equipped with Fire Sprinklers & Alarm Systems. Also included in this project were Infrastructure Improvements, Enhanced Water Storage, all new Electric Upgrades, a new Propane Underground Tank & Generator Back-up. ADA and Staff Parking were also added.
Today, The Sanctuary at Sedona continues to expand. Commercial Kitchen Upgrades, further ADA Improvements, Additional Client "Park Mobile" units are being added & eventually a New Residence for the Director, Dean Taraborelli and a New Meeting/ Activity Building will be designed & constructed. This Facility is State Licensed by Arizona Department of Health Services.