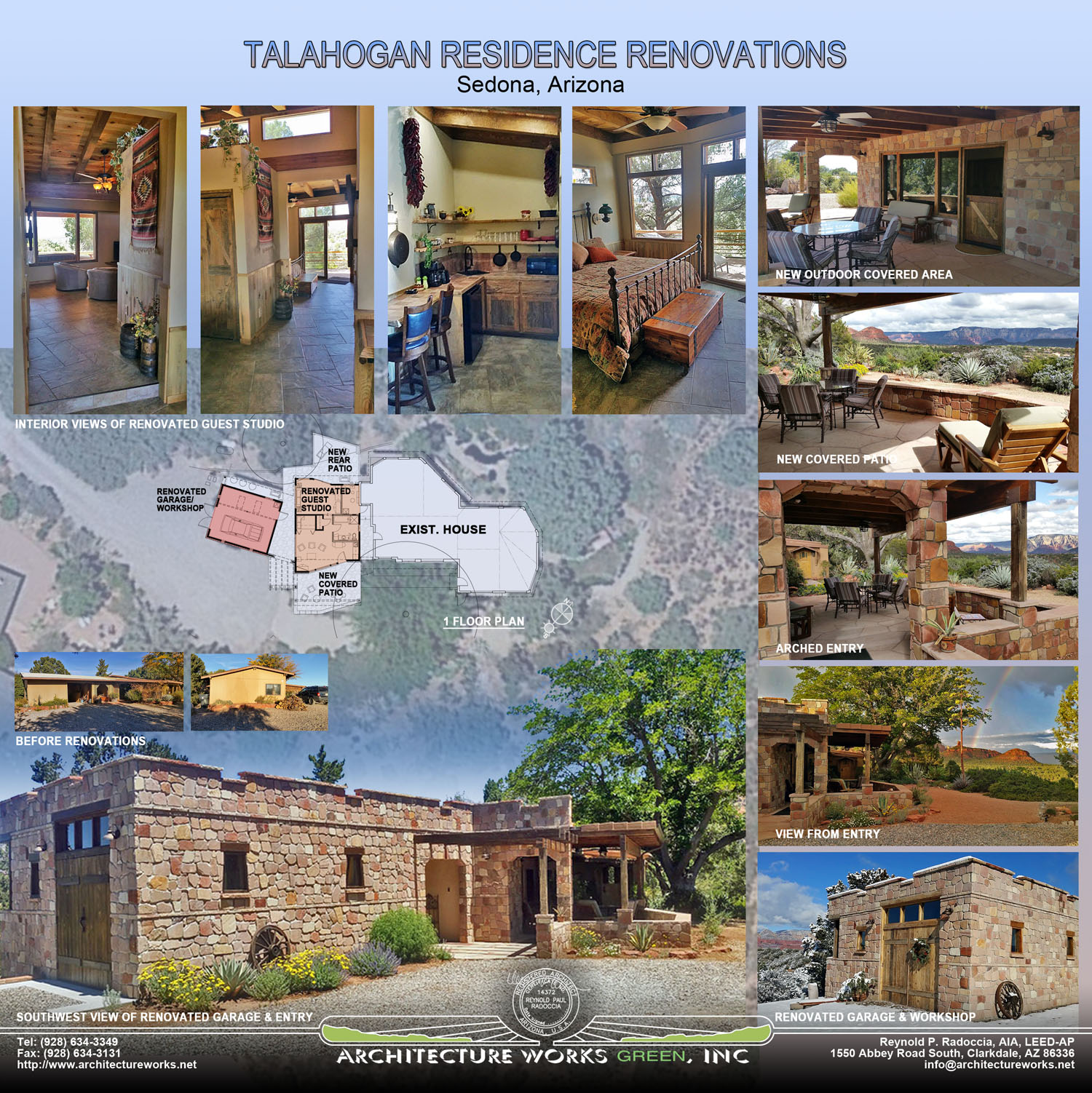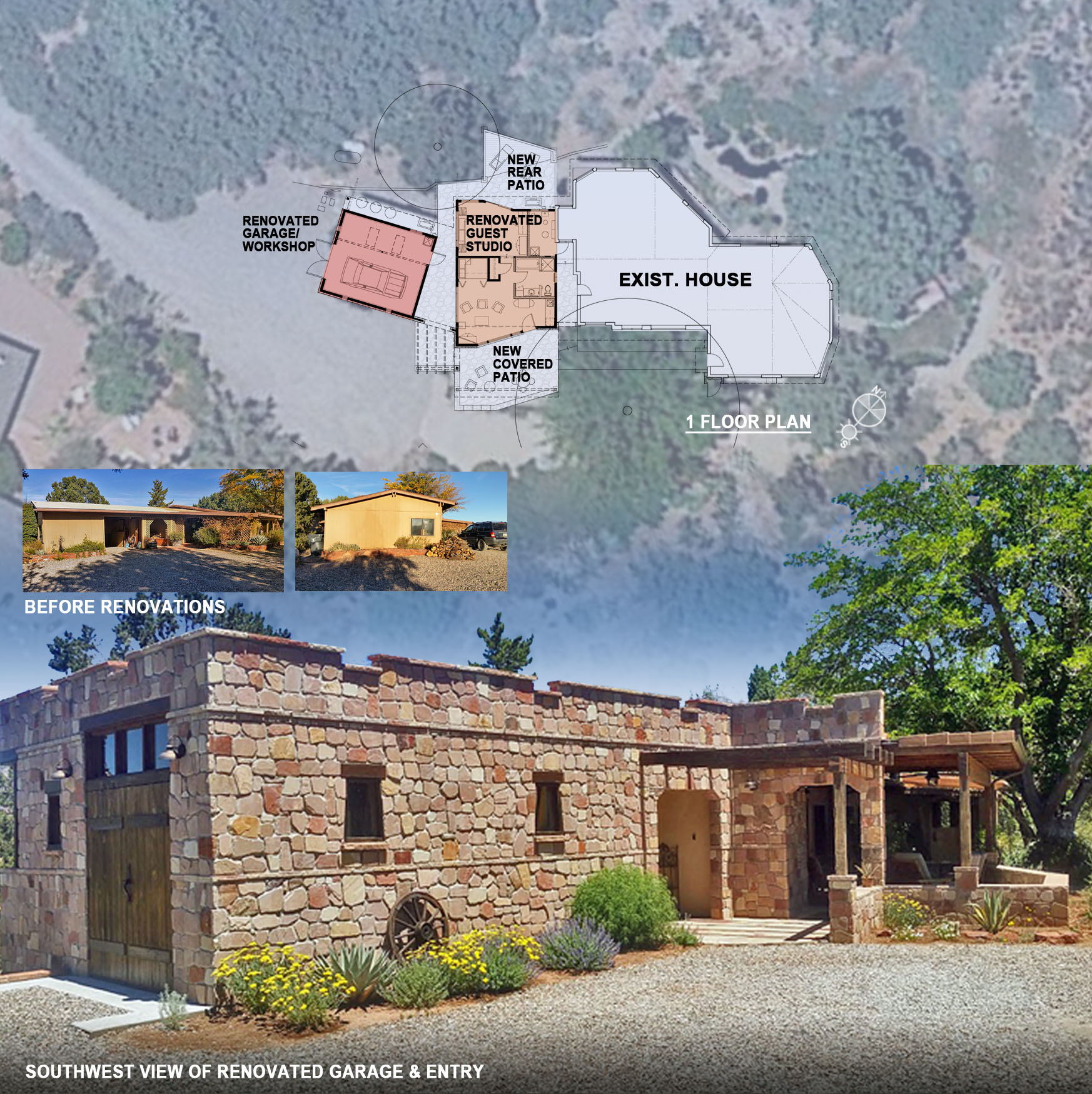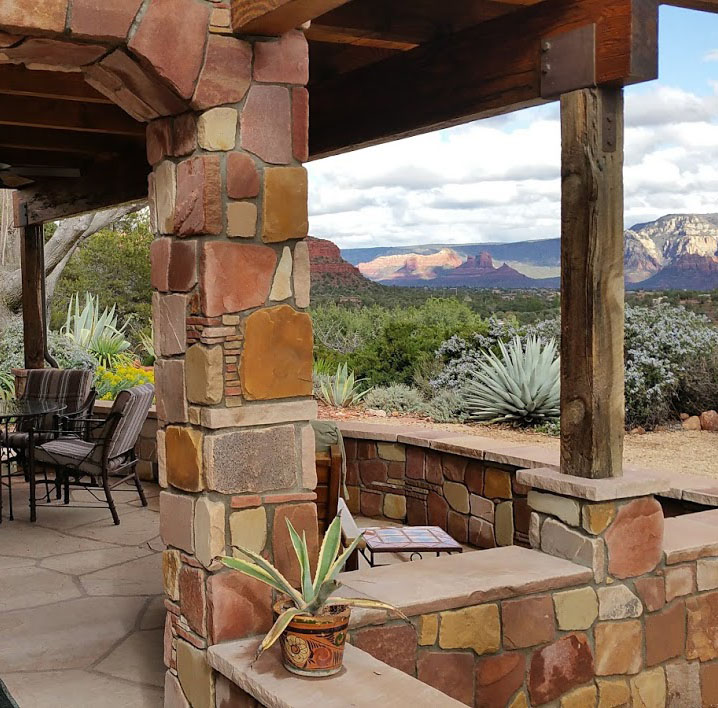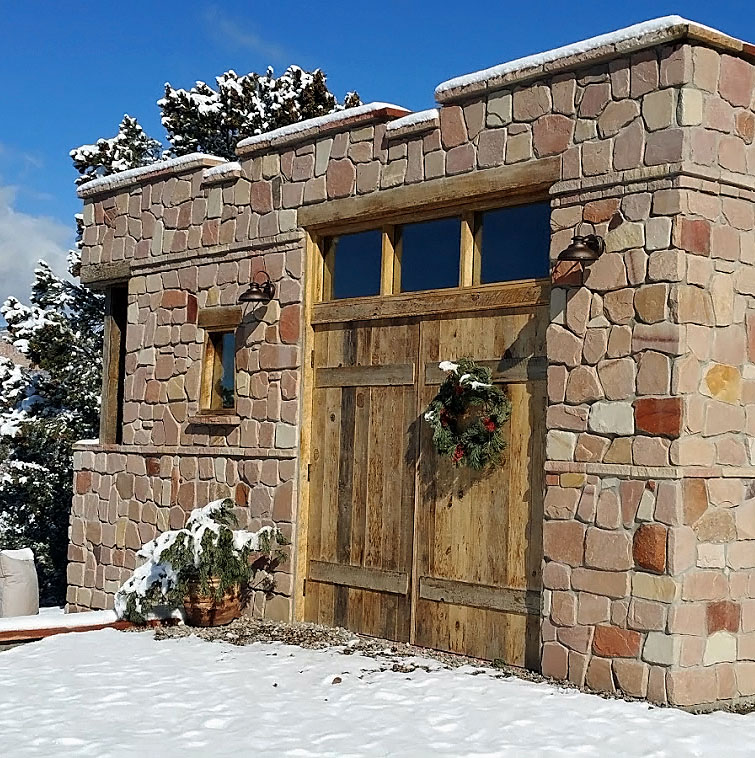 Talahogan Residence Renovations
Sedona, Arizona
Owner Ron Rasch. Renovations to an Historic Sedona Site including Re-Building the Guest Studio & Garage/ Workshop. The Owner's vision was to bring forth the Historic Style developed by Architect Mary Colter in some of the work at the National Parks. Great care was taken in the selection of Native Sandstone, both Colors & Shapes.
The Site is in an Exceptional Location with Sedona Red Rock Views in all directions with the Primary View to the South.
The Guest Studio was Re-Designed to capture views both to the North & South. The Entry Covered Patio frames the South View. The Design incorporated Green & Sustainable Materials thru-out. All the Finish Work was Hand Built by Local Craftsmen. The Owner, Ron Rasch involved himself in every detail from inception to completion, an Exceptional Client!