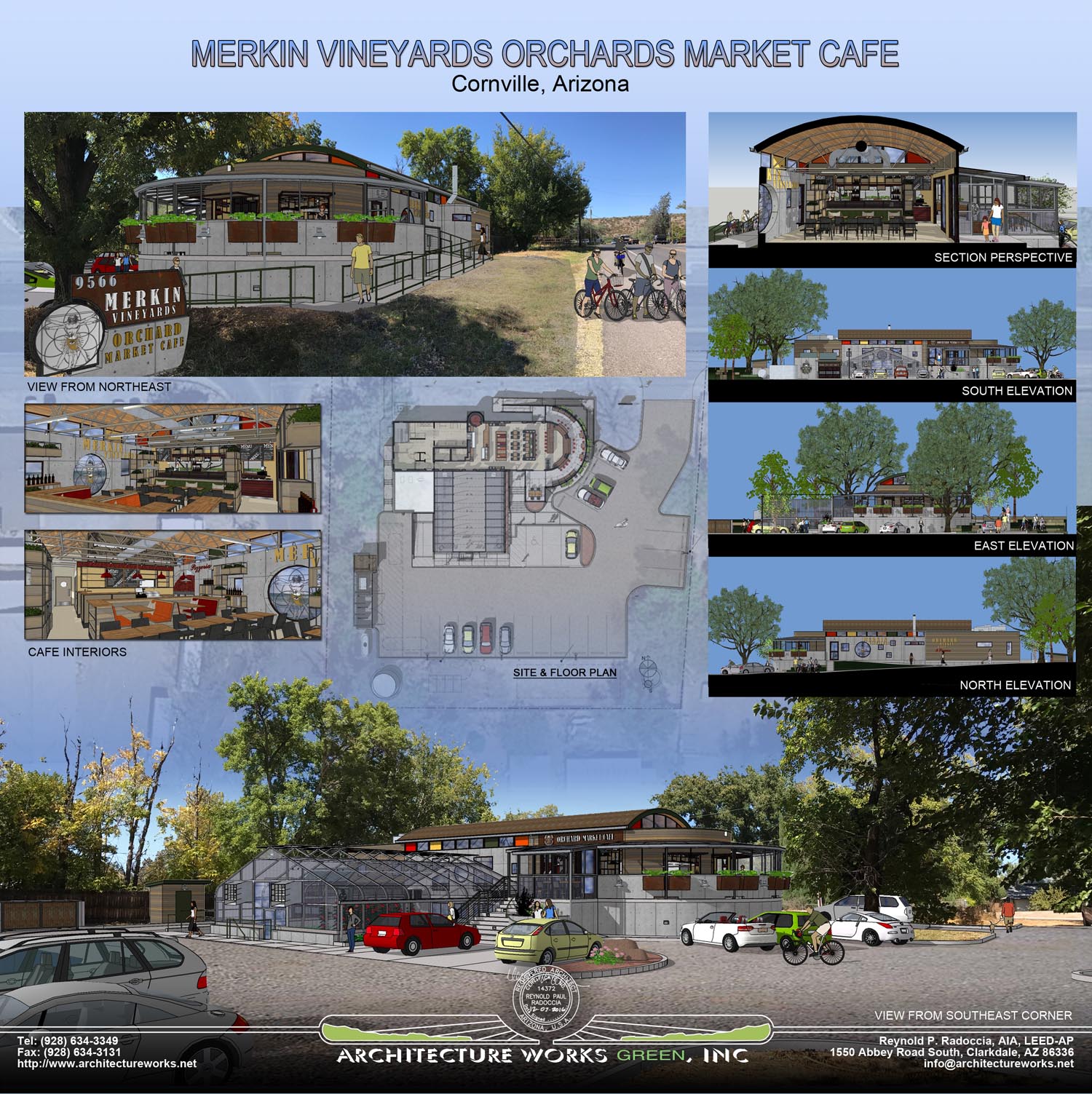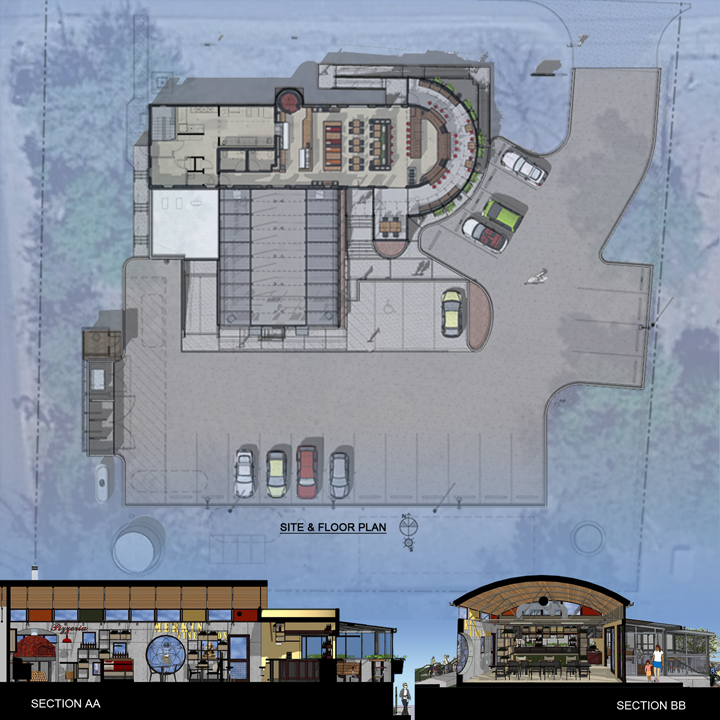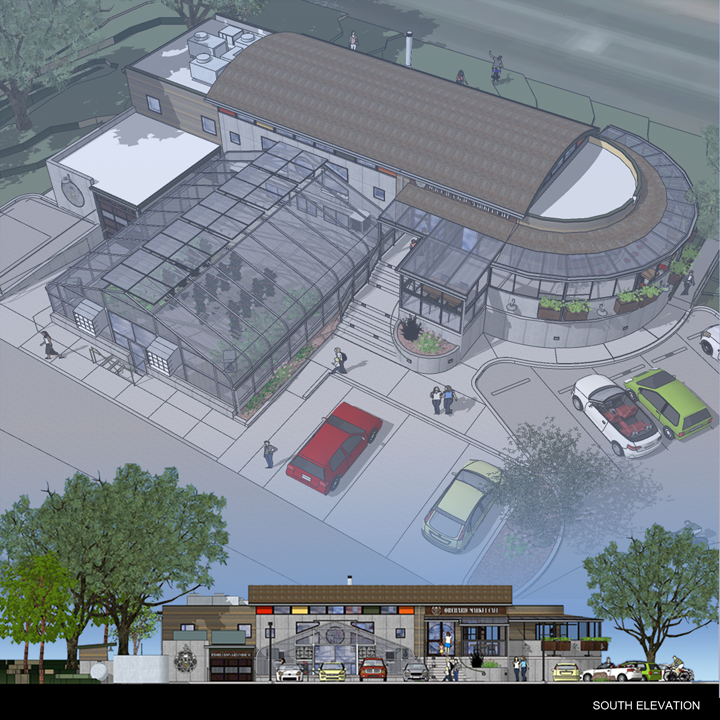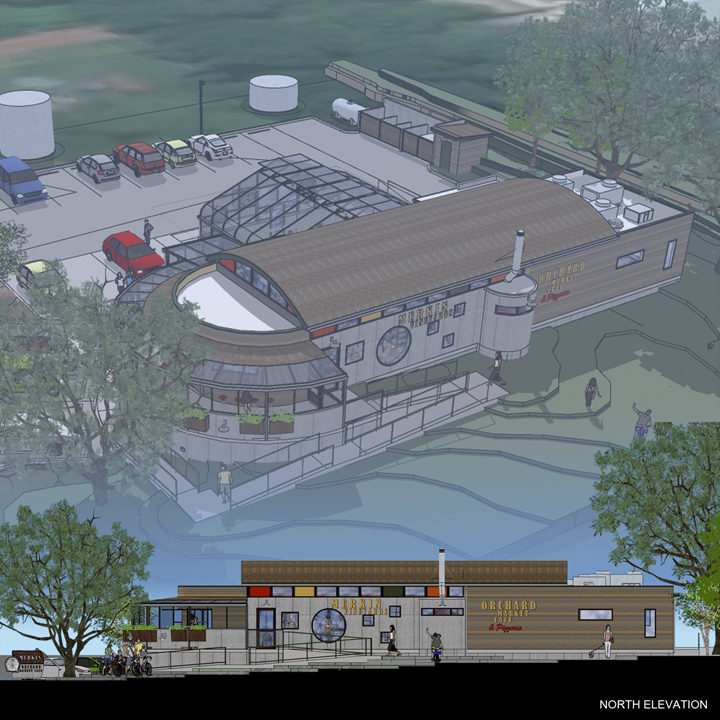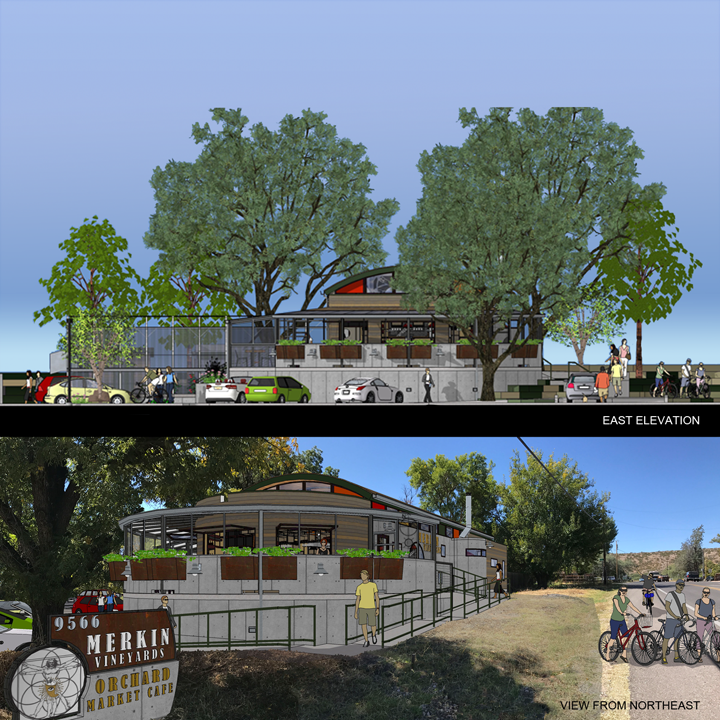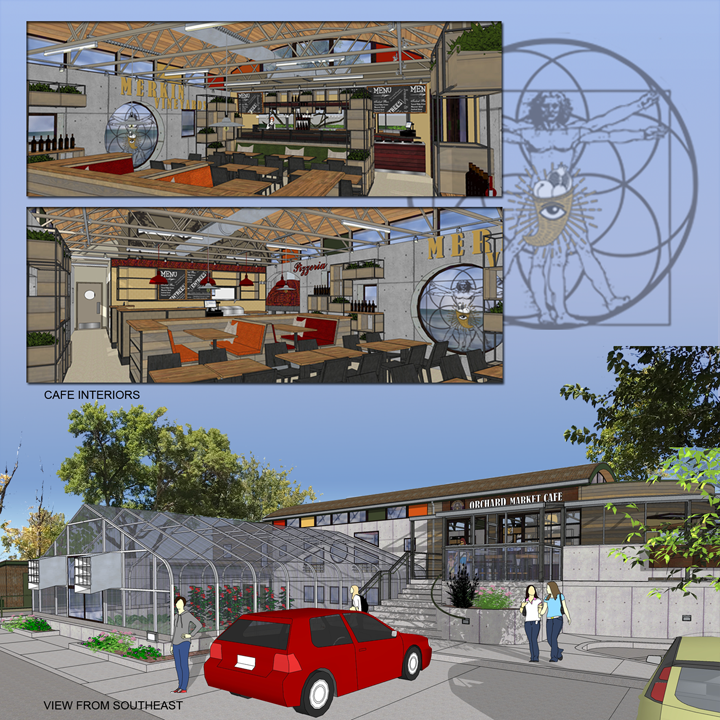 Merkin Vineyards Orchard Market Cafe
Cornville, Arizona
October 2017 – Present
The Owner, Maynard James Keenan is developing this New Wine Tasting Room & Orchard Market Cafe. The project includes a New 4,031 s.f. Building with a 622 s.f. attached screened porch and an 1,760 s.f. attached Greenhouse. The Main Building has a full Basement for Food Storage, Wine Storage & Gelato Production. The First Floor includes a Commissary Kitchen, Office, Utility Room, Public Toilets, a Display Kitchen with a designer Wood Fired Pizza Oven, Dining Area for 45 persons, a Wine Tasting Bar & Gelato Sales Area for 22 people. The Tasting Bar opens to an attached screened porch with 3 servery Counters/ Windows. The Attached Greenhouse & Potting Area will have vegetables grown hydroponically. The produce will serve this facility in addition to the Old Town Cottonwood, Merkin Tasting Room & Osteria and the two Jerome Merkin Vineyards Tasting Rooms.
The New Building will be constructed with all poured-in-place Concrete Walls and Floors, a Steel Framed Vaulted Metal Roof and Wood Framed Flat Roofs. The Interior Design has Open and Exposed Mechanical and Electrical Equipment, Custom Built Metal Framed Booths/ Tables/ Benches, Ceramic Tile and Steel Panel Faced Serving and Bar Counters and Energy Efficient LED Lighting. The Facility is ADA Compliant.
Site Development includes a New Water Well for Domestic Water, an Alternative Waste Water System, 16,000 Gallon Water Storage Tank for Fire Protection, Compost Bins, Pump House, appropriate Landscaping and Required Parking.