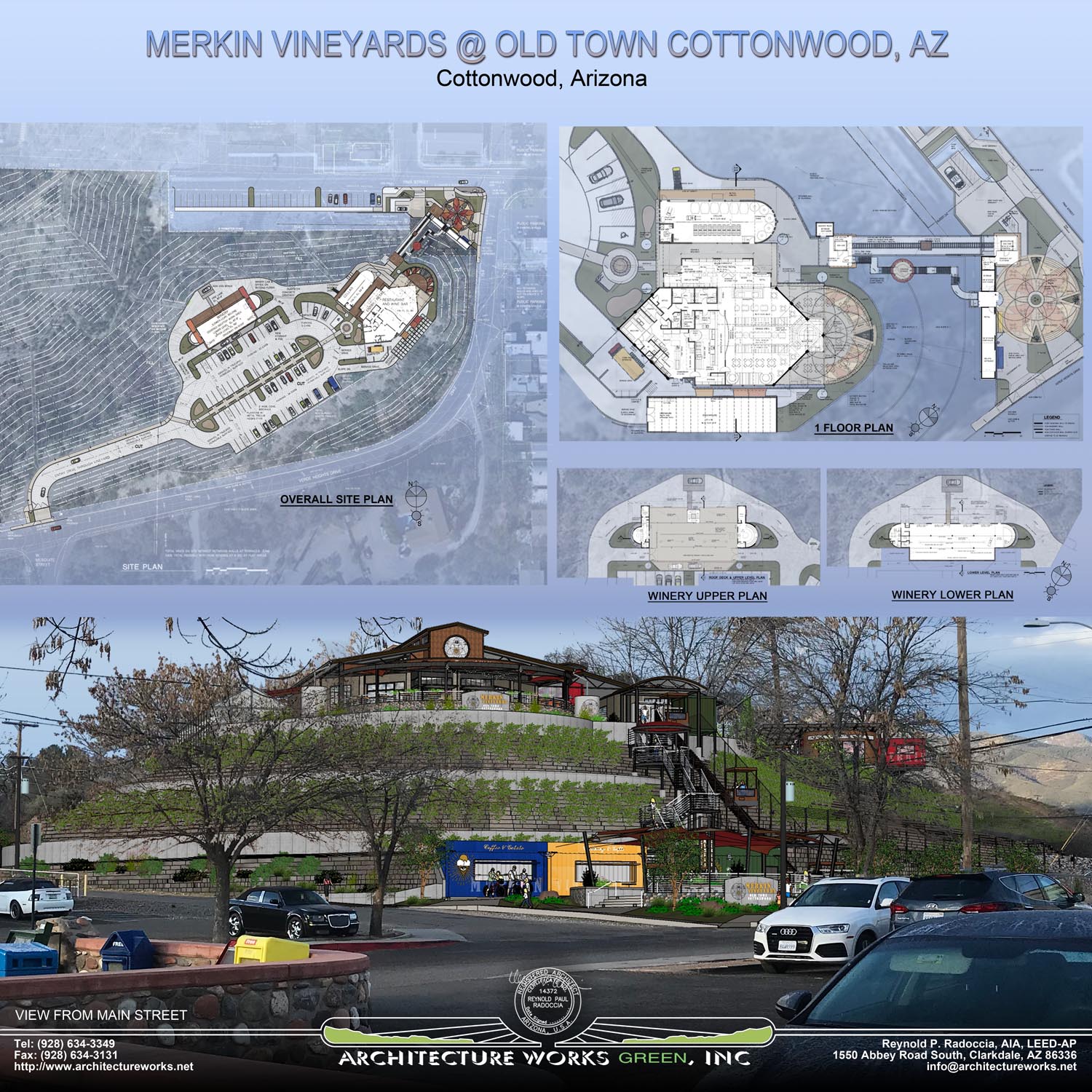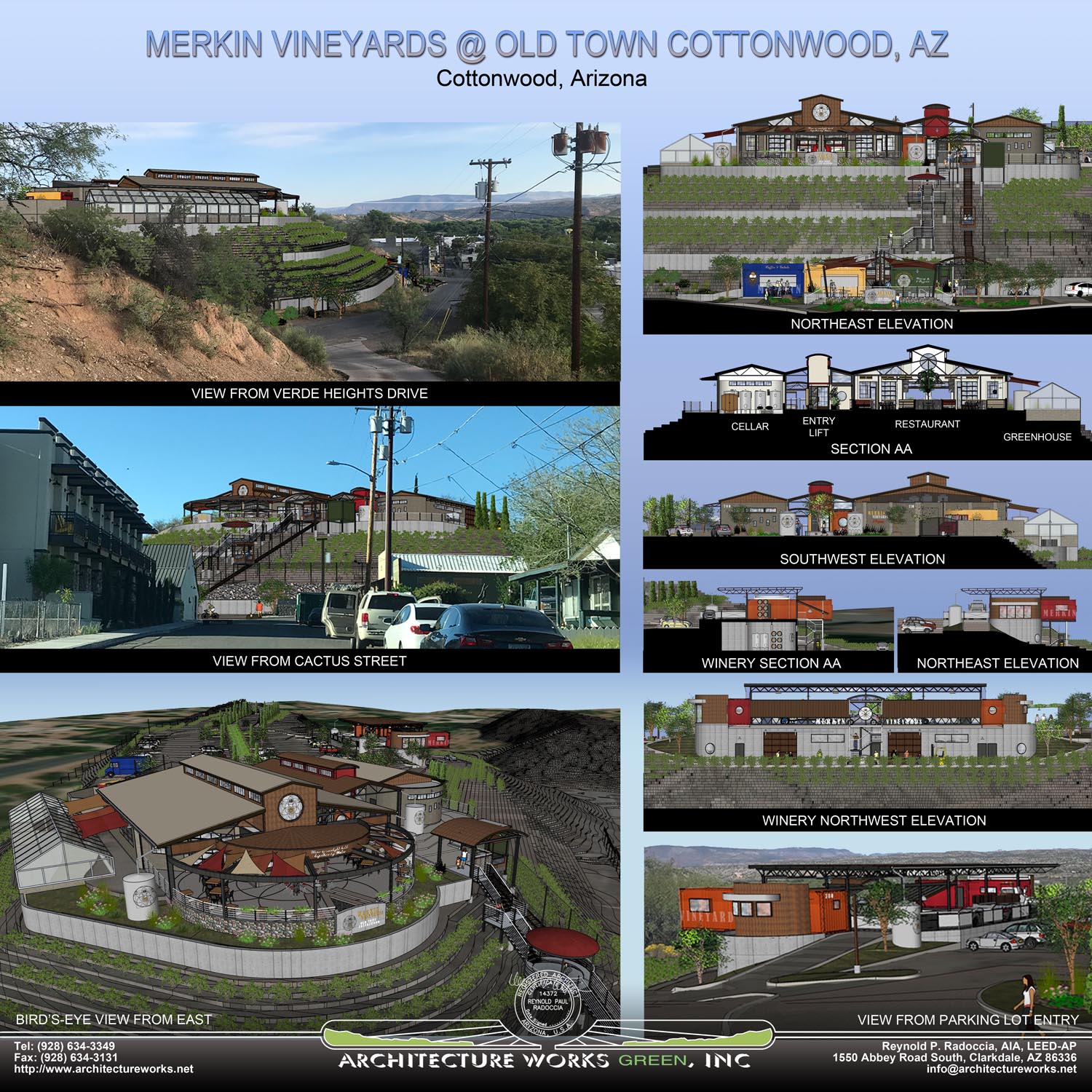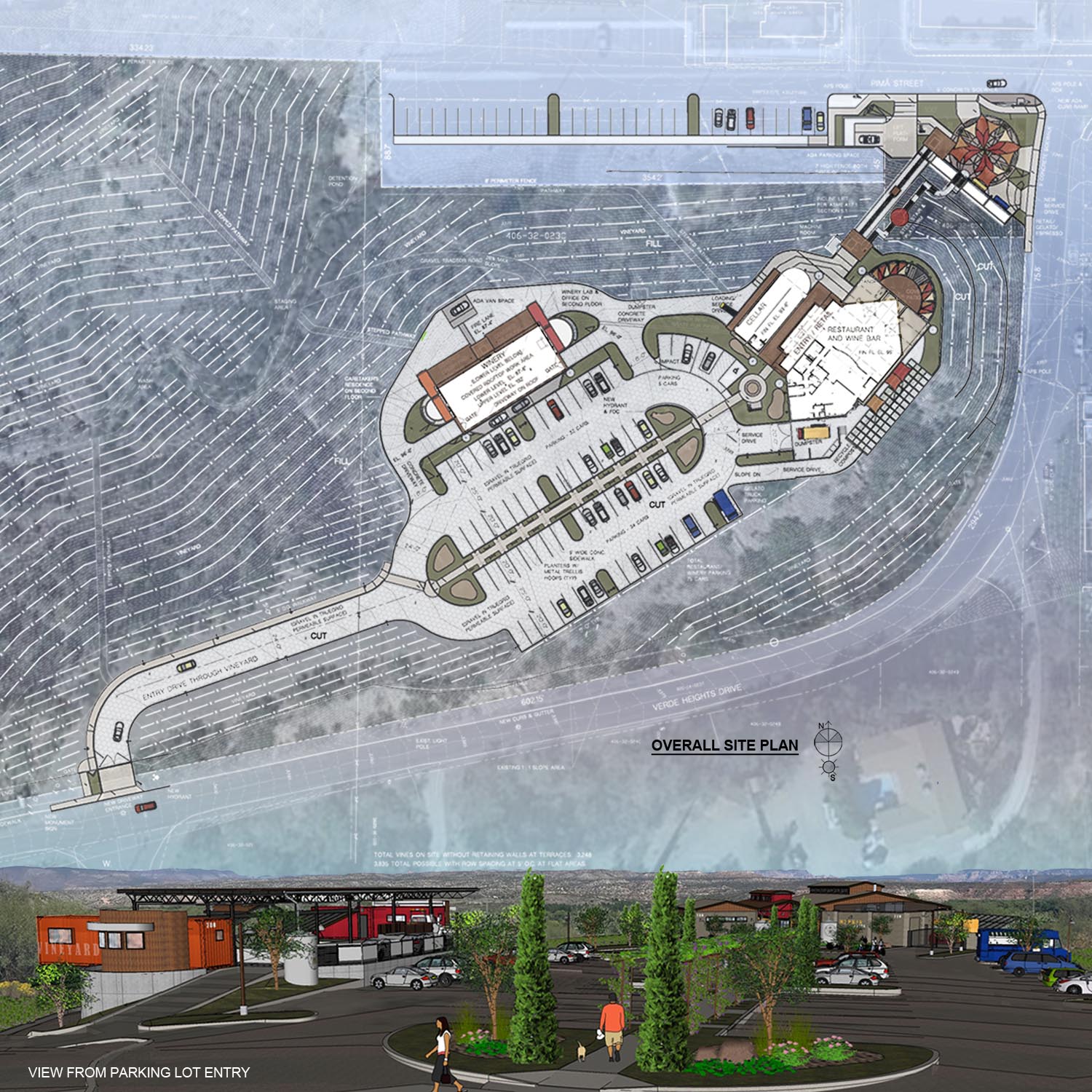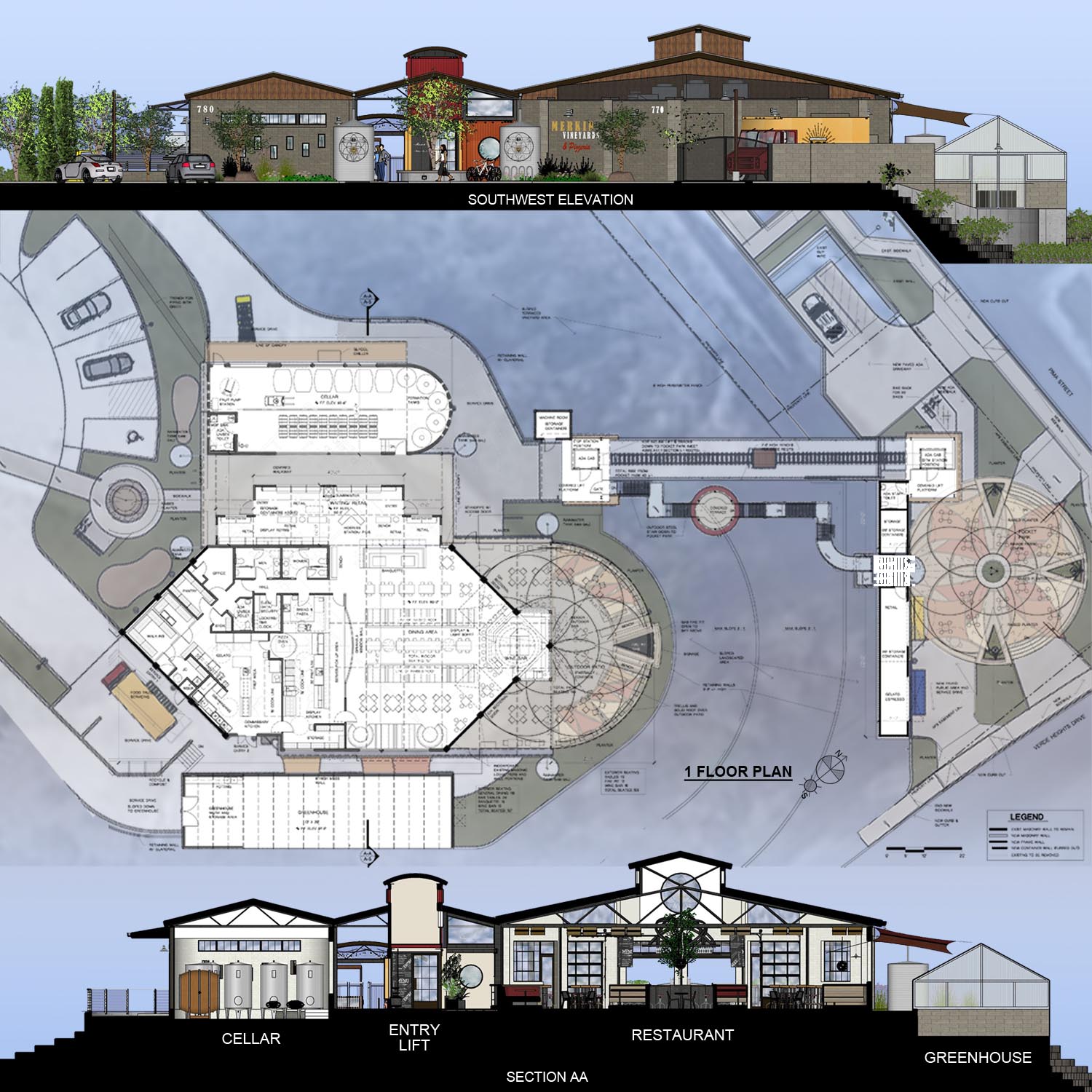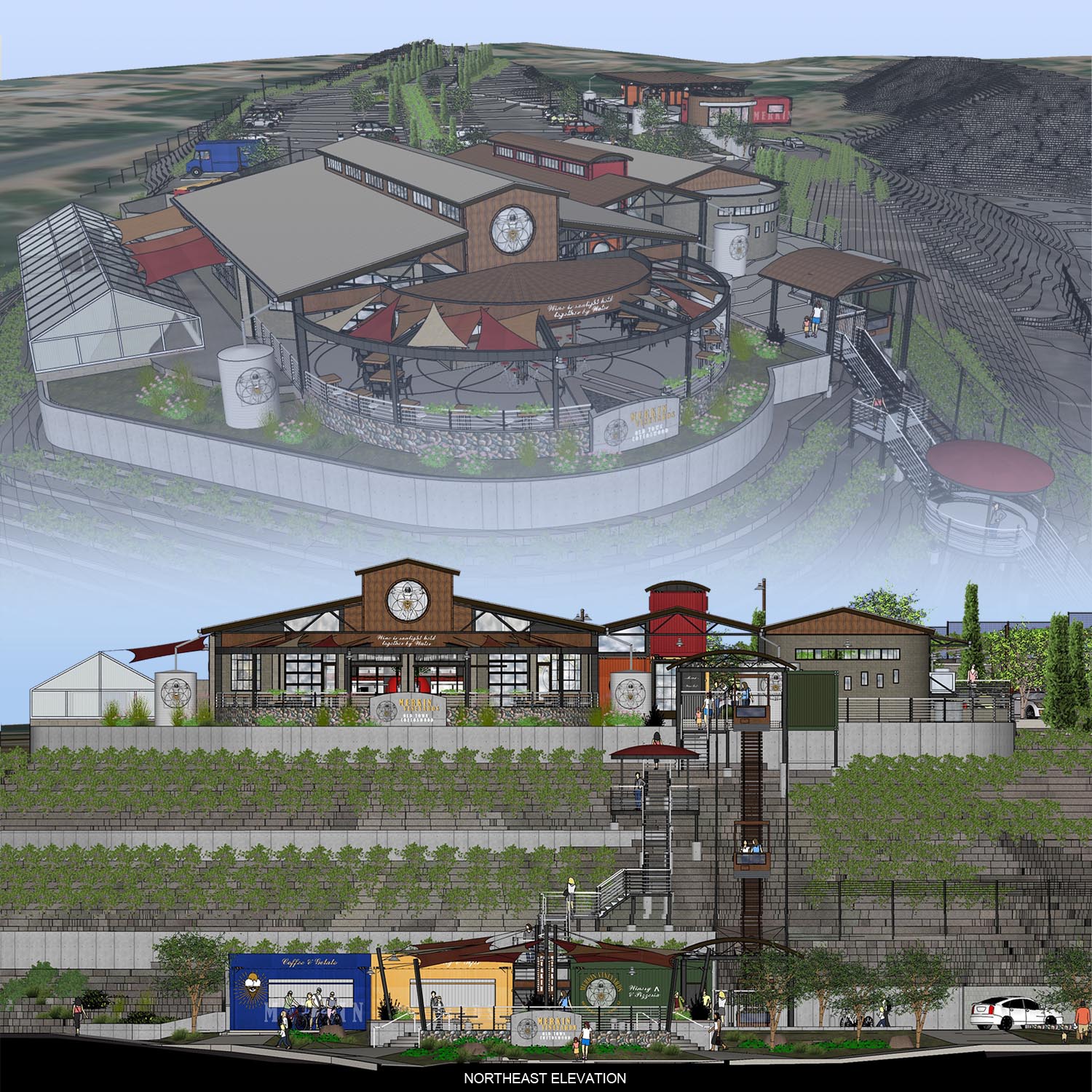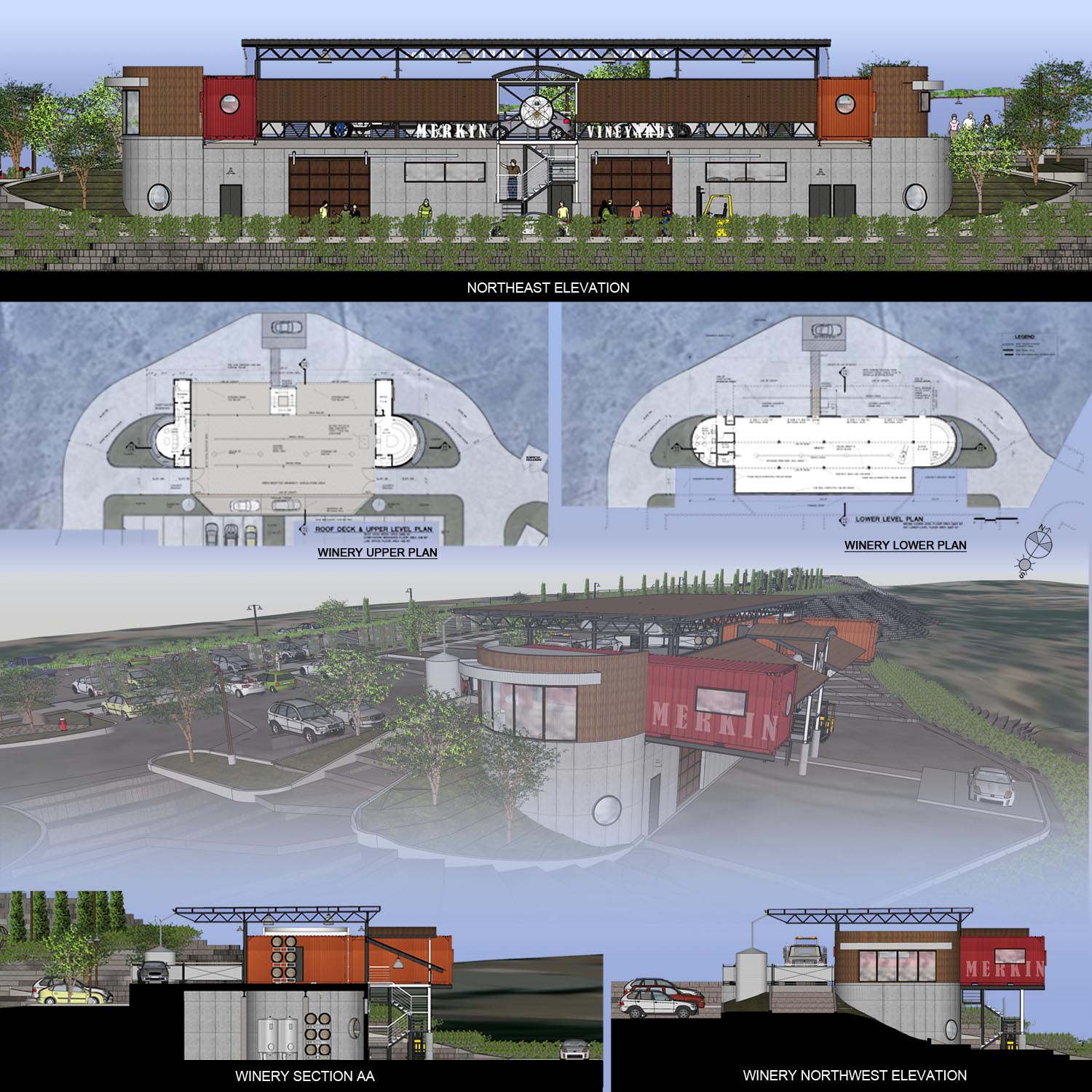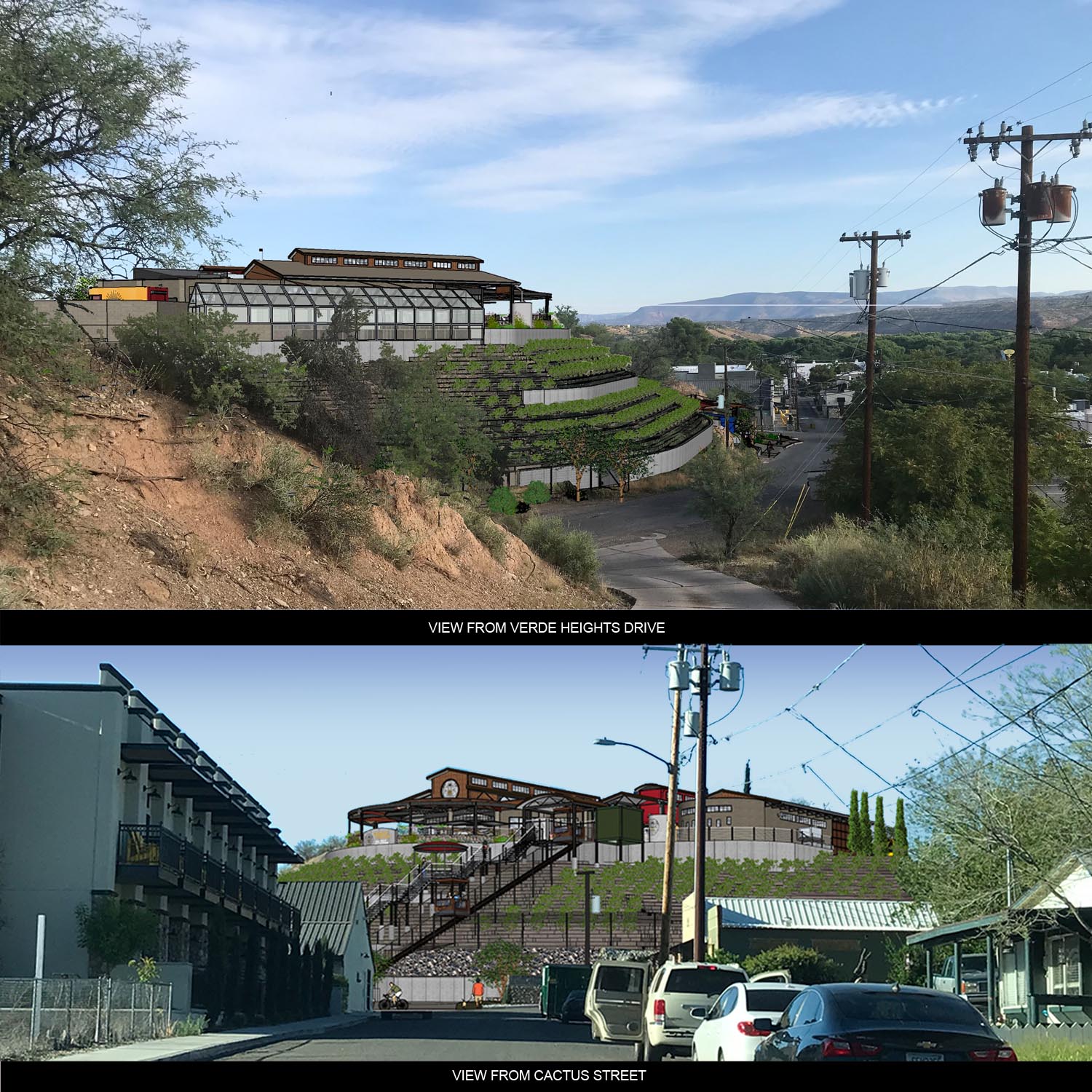 Merkin Vineyards @ Old Town Cottonwood
Cottonwood, Arizona
May 2018 – Present
The Owner, Maynard James Keenan is developing a new Production Winery & Cellar, Restaurant, Wine Bar & Retail Building including an Outdoor Patio, Food Production Greenhouse, Pocket Park, Retail, Incline Lift and Vineyard on the 7 Acres site, formerly the site of the Original Masonic Lodge, located on the hill adjacent to and overlooking historic Old Town Cottonwood.
The site Development includes the following;
Approximately 4.5 acres of a New Terraced Vineyard thru-out the site.

The removal of the existing Masonic Lodge Building, maintaining 4 of the exterior CMU walls & partially maintaining some of the concrete slabs. There is some historic value to maintaining sections of the existing building.

A New Full Production Winery of 3,824 s.f. on the ground level including Crush Pad, Grape processing, Fermentation tanks, Bottling, Laboratory, a 1,248 s.f. Covered Roof Level where the fruit can be crushed outdoors under roof and by gravity sent to the Lower Level Production Facility.

Caretaker's Residence, 429 s.f. within the winery.

Cellar Building, 1,600 s.f. including Fermentation tanks and Barrel storage. This building will be connected to the Winery via an underground piping system to transport the wine from the Winery to the Cellar and vice versa.

A New 5,575 s.f. Restaurant and Retail Building, located in the area of the former Masonic Lodge. Restaurant to include dining for 154, Wine Bar, Display Kitchen with a wood fired pizza oven, a Commissary Kitchen including Gelato production & Retail area.

A New Covered Patio seating 100 with views onto Old Town Cottonwood, the Vineyard and the Pocket Park below.

A New 1,440 s.f. Food Production Greenhouse, located adjacent to the New Restaurant.

A New Public Pocket located at the corner of Pima Street and Verde Heights Drive, including shaded outdoor seating for 50, Retail, ADA Toilet and storage areas.

A New ADA Accessible Incline Lift, taking the public from the Pocket Park level up to the Restaurant level & back down.

A New permeable surfaced Parking Lot for 75 cars, Pedestrian Circulation & Service Driveways.
The project is scheduled for completion 2022.