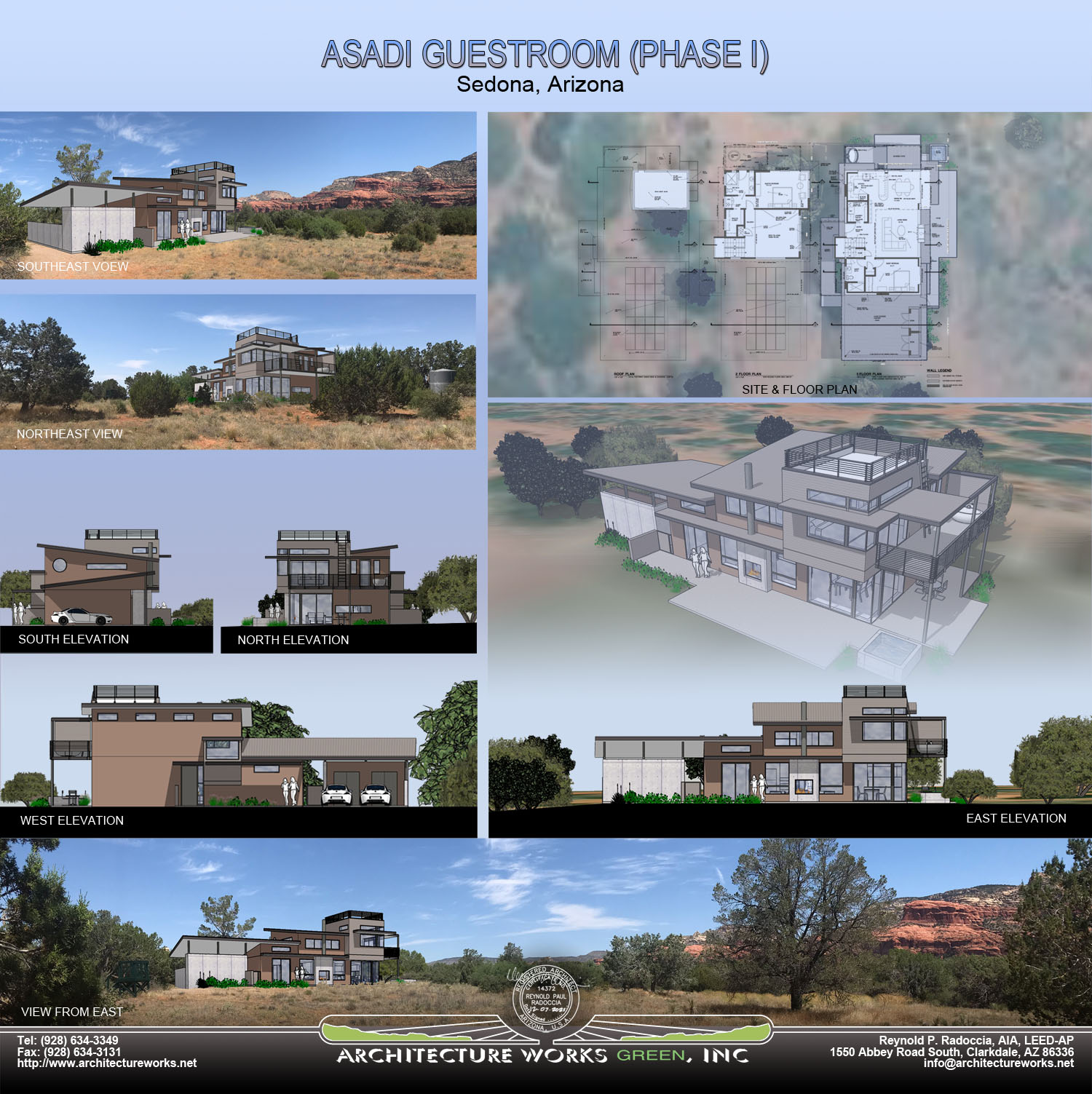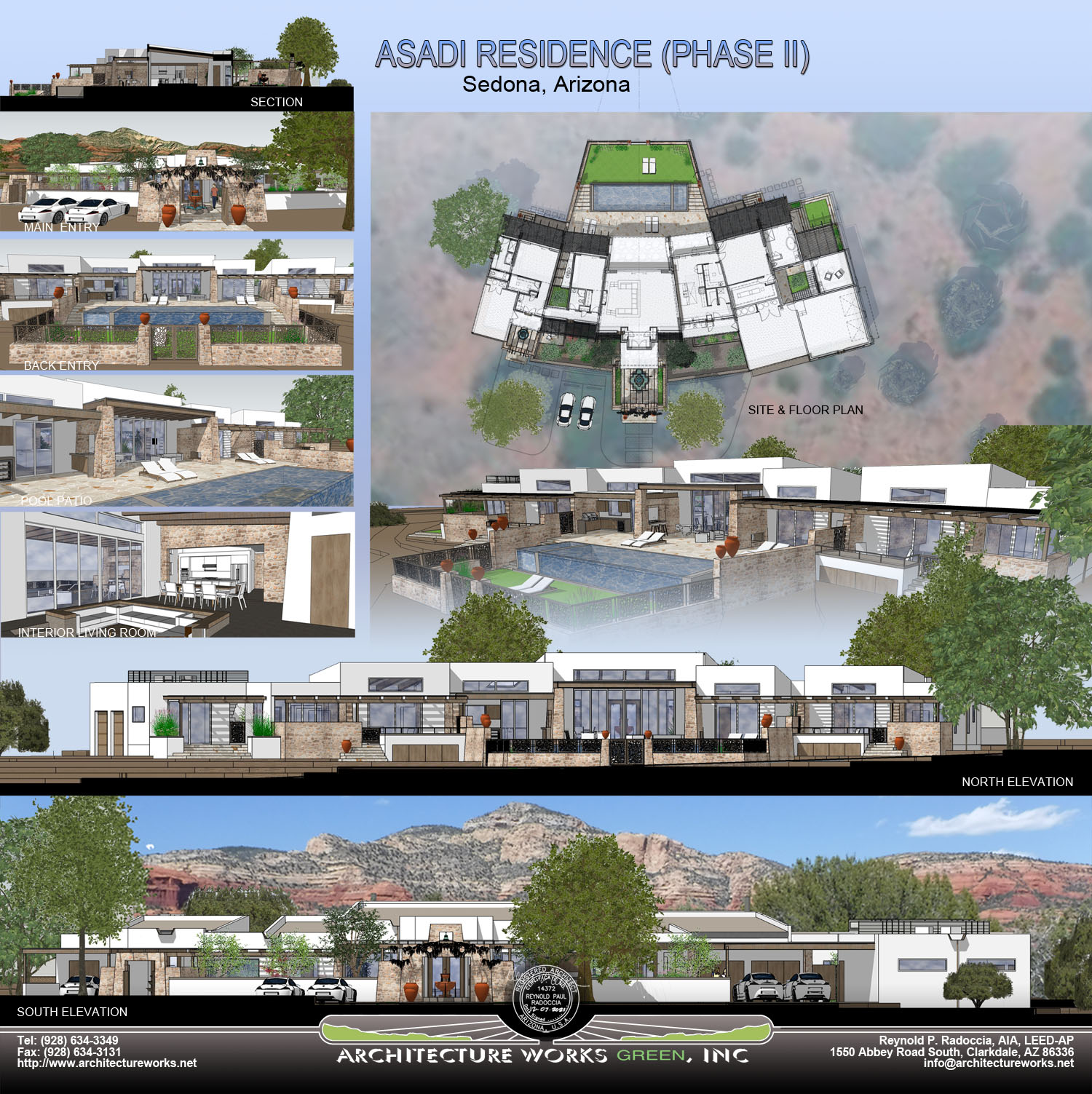 Asadi Residence
Sedona, Arizona
2020-2021
Design of a New Guest House (Phase I) approximately 1,500 s.f. & a New Main House (Phase II) approximately 3,400 s.f. on a 10 Acre Site at the base of Bear Mountain in Sedona, AZ. The Site is gently sloping to a central drainage wash both from the East & West sides. The Property has an existing 1,000 s.f. Garage & Well with a 3,000 Gallon Water Tank. Electricity is available at the site.
PHASE I: The Guest House incorporates the Existing 2-car Garage Structure & 2-story addition incorporating  the Garage. The Guest House includes a 2-story Living Space, Dining Area & Kitchen that opens to a Covered Patio, a Guest Bedroom & Common Bathroom, Utility Room & Stair, all on the First Floor. The Second Floor includes the Master Bedroom, Bathroom & Utility Area. The Bedroom opens to a Covered Porch. A Third Level includes an Observation Deck with 360 degree views. The Guest House is oriented for the views of Bear Mountain. The Building includes a PV Grid Tie System & Green Sustainable Building Materials.
PHASE II: The Main House is conceived in a Pueblo Style Geometry, gently curving towards the view of Bear Mountain. The Home is divided into 3 Sections; the Living/ Dining/ Kitchen, the Guest Suite/ Office (Second Guestroom), & the Master Suite. All areas open to Covered Patios focused on an Infinity Swimming Pool & vast views of the Sedona Red Rocks. The Entry to the Residence is thru an open Courtyard with a Fountain/ Planter. The Entry opens to the expansive views. The Living Room has a sunken Seating Area which includes a Fireplace & Entertainment Center. The Kitchen is open to the Living/ Dining Area & also opens to a Covered Outdoor Kitchen/ Patio. The Master Suite includes the Bathroom, Walk-in Closets, an adjacent Gym/ Exercise Room, all opening to Covered Patio & Sedona views. The Guest Wing includes a private Guest Apartment with a separate Parking Area, Entry Courtyard, Kitchenette, Utility, Bedroom, Walk-in Closet & Bathroom. The Second Guestroom doubles as an Office & has an adjacent Bathroom. There is a 2-car Garage & 2-car Carport as well as Covered Guest Parking. This home is constructed with masonry material and sand stone veneers. It includes a PV Grid Tie System Green Sustainable Building Materials.
The Project to date has not been built.